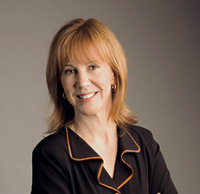 Nancy Northup is the President of the Center for Reproductive Rights, a global human rights organization that uses constitutional and international law to secure women's reproductive freedom. The Center has won groundbreaking cases before federal and state courts, U.N. committees, and regional human rights bodies, such as the European Court of Human Rights. Working at the state, national, and international levels, the Center has built the legal capacity of women's rights advocates around the world, working in over 45 countries.
Before joining the Center in 2003, Ms. Northup was the founding Director of the Democracy Program at the Brennan Center for Justice at NYU School of Law, where she litigated voting rights, campaign finance reform, and ballot access cases. From 1989 to 1996, she served as a prosecutor and Deputy Chief of Appeals in the U.S. Attorney's Office for the Southern District of New York. She has a J.D. from Columbia Law School, where she was a Kent Scholar and Managing Editor of the Columbia Law Review. She clerked for the Honorable Alvin B. Rubin of the U.S. Court of Appeals for the Fifth Circuit.
Ms. Northup holds adjunct appointments at NYU Law School and Columbia Law School and has taught courses in constitutional and human rights law. She has trained lawyers in litigation strategy in the Philippines, Nigeria and Bulgaria. A frequent public speaker, Ms. Northup is quoted widely in the national press and has appeared on ABC World News Tonight, NBC Nightly News, FOX News, PBS, MSNBC and NPR.