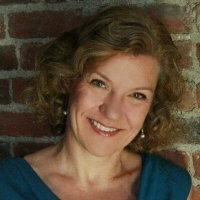 Jo Becker is the advocacy director for Human Rights Watch's children's rights division, where she is responsible for the organization's global advocacy strategies on issues including child labor, children and armed conflict, juvenile justice, and violence against children.
She is the founding chairperson of the international Coalition to Stop the Use of Child Soldiers, which campaigned successfully for an international treaty banning the forced recruitment of children under age eighteen or their use in armed conflict. She has conducted field investigations to document human rights abuses in Burma, India, Indonesia, Nepal, Sri Lanka, Uganda, and the United States; and is the author of multiple Human Rights Watch reports on violence against children, barriers to education, the use of child soldiers, and the detention of unaccompanied children by the U.S. immigration service.
Prior to joining Human Rights Watch in 1997, Becker was the executive director of the Fellowship of Reconciliation, the United States' oldest national peace organization.
She holds an international baccalaureate from the Lester B. Pearson United World College of the Pacific, a bachelor's in psychology from Goshen College (IN), and a master's degree in political science from the Maxwell School of Citizenship and Public Affairs at Syracuse University.