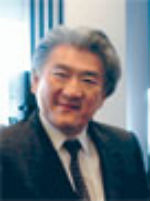 As the Executive Secretary to the International Criminal Court Conference, Dr. Lee is responsible for the organization and management of the Conference and its subsidiary bodies. In addition, he is currently Director of the Codification Division in the Office of Legal Affairs and also acts as Secretary of the International Law Commission and of the Sixth (Legal) Committee of the General Assembly and of three other law-making bodies.
Before these appointments, Dr. Lee spent many years with the United Nations. In 1967, he became a member of the Division of Human Rights. In 1972, he joined the law of the sea Secretariat and became Secretary of the First Committee of the Third U.N. Conference on the Law of the Sea. Upon completion of his appointment at the UN in 1982, Lee moved to the Office of Legal Affairs as Principal Legal Officer in the Office of the Legal Counsel.

Dr. Lee has taught international law and relations in various law schools in Europe, Asia, Latin America, the United States and Canada. He has published nine books and over 30 articles on the ICC, Law of the sea, conflict and resources management, environmental law and settlement of disputes. He is co-author of a "Manual on Space Law," co-editor of "New Directions in the Law of the Sea," and a book on "Increasing the Effectiveness of the International Court of Justice".