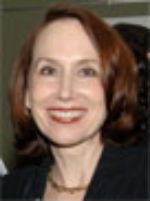 Dorchen has been an activist and leader in the feminist movement against violence against women since the mid-1970's, counseling and advocating for rape victims, organizing against the media's promotion of violence against women, serving on the legal team for the plaintiff in a precedent-setting sexual harassment case, and representing hundreds of women victimized by practices of violence against women, including domestic violence, prostitution and trafficking, sexual assault, the threat of honor killing, and the mail-order bride trade. She has lectured internationally on issues of violence against women and has published numerous articles and book chapters and an anthology she co-edited with Dr. Janice Raymond. Dorchen has taught Criminal Procedure at City University School of Law and teaches Domestic Violence and the Law at Columbia University School of Law.
Practice
Dorchen A. Leidholdt is the Director of the Center for Battered Women's Legal Services at Sanctuary for Families in New York City. The largest legal services program for domestic violence victims in the country, the Center provides legal representation to battered women in family law, criminal, civil rights, and immigration cases and advocates for policy and legislative changes that further the rights of abused women. Under Dorchen's leadership, the Center has grown from two to twenty-three lawyers and eight support staff members and has strengthened its advocacy efforts on behalf of underserved populations of women, especially those in New York City's immigrant communities. The Center has spearheaded state litigation that set new legal precedent expanding the protections available to domestic violence victims petitioning for orders of protection and federal litigation preventing child protective agencies from charging battered mothers with "engaging in domestic violence." The Center also recruits, trains, and mentors the close to 400 pro bono attorneys who take on the cases of their clients.

Dorchen also serves as Co-Executive Director of the Coalition Against Trafficking in Women (CATW), which she helped found in 1988. An umbrella of grassroots organizations around the world, CATW has strong growing regional networks in Asia, Latin America, and Africa. The Coalition has influenced international legislation, most notably the Trafficking Protocol to the United Nations Convention on Transnational Organized Crime, to expand protections for trafficking victims and strengthen penalties against traffickers. Dorchen has represented the Coalition at numerous international meetings, including the World Human Rights Conference (Vienna, 1994) and the Fourth World Conference on Women (Beijing, 1995). On December 6, 1996, in a special session commemorating the abolition of slavery, Dorchen and a survivor of sex trafficking together addressed the General Assembly of the United Nations.