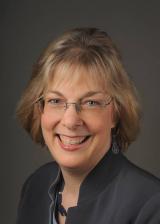 Kimberly Marten is a professor (and the former department chair) in the political science department at Barnard College, Columbia University. She specializes in international relations and international security. She serves on the Executive Committee and chairs the Development and Fund-Raising Committee of the Harriman Institute at Columbia University, and is also a faculty member of Columbia's Saltzman Institute of War and Peace Studies. Marten is a life member of the Council on Foreign Relations.
Research
Marten's current research focuses on warlords and militias and their relationship to sovereign states and state security institutions, in places ranging from Afghanistan and Iraq to the former Soviet Union. Her fourth book, Warlords: Strong-Arm Brokers in Weak States, is forthcoming in May 2012 from Cornell University Press, in the Series on Studies in Security Affairs. It traces the development of warlordism and its consequences in the tribal areas of Pakistan, in Sunni Arab areas of Iraq, and in post-Soviet Georgia and the Republic of Chechnya in Russia. Her analysis of Ramzan Kadyrov in Chechnya was quoted in the Washington Post.
Practice
Marten has a continuing interest in the politics and security of Russia and the post-Soviet space. She is a member of the Executive Committee of the Program on New Approaches to Research on Security in Eurasia (PONARS-Eurasia), based at George Washington University. She has completed two open-source contract projects for the Director of Net Assessment in the U.S. Department of Defense, on Russian and Central Asian security issues.
She has written three previous books: Engaging the Enemy: Organization Theory and Soviet Military Innovation (Princeton, 1993), which received the Marshall Shulman Prize; Weapons, Culture, and Self-Interest: Soviet Defense Managers in the New Russia (Columbia, 1997); and Enforcing the Peace: Learning from the Imperial Past (Columbia, 2004).