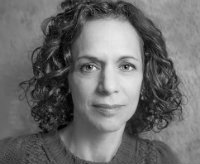 Judith Matloff writes mainly about areas of turmoil abroad. She was a staff foreign correspondent for 20 years, lastly as the Africa and Moscow bureau chief of The Christian Science Monitor. Her articles have appeared in numerous publications including The New York Times Magazine, The Economist, Financial Times and Newsweek. Matloff has received fellowships from the MacArthur Foundation, the Fulbright Program, Harvard-Radcliffe College, and the South Asian Journalists Association. She belongs to PEN and served as a media fellow at the Hoover Institution (Stanford University). Matloff received a BA from Harvard.
She has pioneered safety training for journalists around the world. Clients have included NBC, United Nations, Society of Professional Journalists, Dart Center for Journalism and Trauma, International News Safety Institute, State Department, Knight Center for Journalism in the Americas, Periodistas de a Pie, Cencos, the Canadian Association of Journalists and the American Federation of Television and Radio Artists.
Matloff is a contributing editor to the Columbia Journalism Review, and authored two books, Fragments of a Forgotten War and Home Girl. She is writing a new book about geography and conflict.