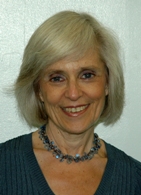 Beth Silverman-Yam, DSW, LCSW has been the Director of Clinical Programs at Sanctuary for Families since 1994 where she is responsible for crisis shelters, individual and group counseling, and advocacy services for adults and children who are victims of domestic violence.
A social work clinician, program developer and administrator for more than 35 years, Dr. Silverman-Yam has served in leadership roles with the New York State Psychiatric Institute, labor-based social service programs and the British Govt. Dept. of Social Services in Southeast London. Her international work began in 1975 when she worked in London for one of the first domestic violence shelters and continued as she brought the work of Sanctuary for Families to Cambodia and France as a trainer and consultant.
Dr. Silverman-Yam was a full-time member of the faculty of the Columbia University School of Social Work (CUSSW) where she taught Advanced Generalist Practice, Advocacy and Clinical Practice in the World of Work. Her research and publications have addressed the issues of domestic violence, mental health, and services to at-risk populations. She is a frequent speaker at forums for mental health professionals, lawyers, advocates and legislators.