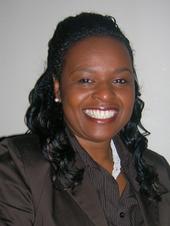 Ovita Williams is an Associate Director of Field Education and teaches the Social Work with Battered Women course at CUSSW. She received her Master of Science in Social Work from Columbia University in 1993 and her Bachelor of Arts from Vassar College.
Ms. Williams is a Licensed Clinical Social Worker specializing in domestic violence and forensic social work practice. Prior to her work at CUSSW, she was the Director of Clinical Services in the Counseling Services Unit at the Kings County District Attorney's Office where she coordinated the domestic violence program which provides victims with crisis counseling and ongoing case management. As a clinical social worker, Ms. Williams has worked with clients exposed to severe trauma and complicated grief. She has presented papers at various institutions on the topic of family violence and the criminal justice response. As a faculty person with the American Prosecutors Research Institute, Ms. Williams facilitates workshops across the country to better assist attorneys in prosecuting domestic violence cases.
Prior to her social work career in the Kings County District Attorney's Office, Ms. Williams was a therapist at the Children's Aid Society.