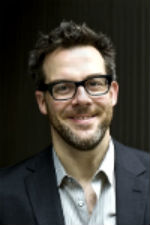 Chris Blattman is an Assistant Professor of Political Science & International Public Affairs at Columbia University, where he teaches on the political economy of development, African politics, applied statistics, and the causes of war and violence. He has also been faculty at Yale University and holds a PhD in Economics from the University of California at Berkeley, and a Master's in Public Administration and International Development (MPA/ID) from the Harvard Kennedy School.
Dr. Blattman's research examines the causes and consequences of poverty and violence. Past work has focused on the political and economic consequences of war violence. His present work looks at the determinants of youth employment and poverty alleviation, and the link between economic success and aggression and social instability. Much of his work employs field experiments and natural experiments in conflict and post-conflict regions. He has ongoing studies in Liberia, Uganda, and Ethiopia.
Dr. Blattman is an affiliate of Innovations for Poverty Action (IPA), a non-resident fellow at the Center for Global Development, and a member of the International Growth Center, among other affiliations.
His research has appeared in several books and in journals such as the American Political Science Review, Review of Economics and Statistics, Journal of Economic Literature, Journal of Conflict Resolution, and Journal of Development Economics. His blog reaches more than 50,000 regular readers. In a policy capacity, he has served as an adviser to the International Rescue Committee, World Bank, the UN Peacebuilding Fund, Uganda's Office of the Prime Minister, and the Government of Liberia.