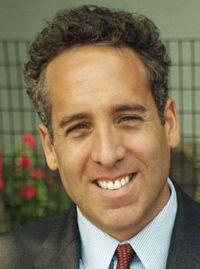 Stuart Gottlieb is an adjunct professor of International Affairs and Public Policy at SIPA, where he teaches courses on American foreign policy, counterterrorism, and international security. He also serves as the faculty adviser for SIPA's summer degree program in International Relations, and is an affiliate with the Saltzman Institute of War and Peace Studies. In addition, he teaches courses for New York University's graduate program in International Politics.
Prior to joining SIPA in 2003, Gottlieb worked for nearly five years in the United States Senate, first as senior foreign policy adviser to Senator Charles E. Schumer of New York, and subsequently as policy adviser and chief speechwriter for Senator Christopher J. Dodd of Connecticut. He has also worked on several political campaigns, including New York City mayor Rudolph W. Giuliani's reelection campaign in 1997 and presidential campaign in 2008.
Gottlieb continues to consult with political and business leaders, and regularly publishes op-eds and other policy-related articles. A second edition of his book, Debating Terrorism and Counterterrorism: Conflicting Perspectives on Causes, Contexts, and Responses (CQ Press), was published in April 2013, and he is currently working on a forthcoming book titled Experimental Power: The Rise and Role of America in World Affairs (Yale University Press).