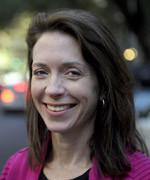 Karestan Chase Koenen, M.A., Ph.D., is a licensed clinical psychologist and epidemiologist who uses a developmental approach to examine the interplay of genetic and environmental factors in the etiology of stress-related mental disorders, such as posttraumatic stress disorder and depression. She has published over 150 scientific papers and co-authored several books including Treating Survivors of Childhood Abuse: Psychotherapy for the Interrupted Life with Drs. Marylene Cloitre and Lisa Cohen. She has received over 10 million dollars in research funding from the National Institute of Mental Health, the Robert Wood Johnson Foundation and the Kaiser Family Foundation. Dr. Koenen is also an experienced clinician who specializes in working with women with posttraumatic stress disorder, and issues related to sexualized violence.
Research
Cross-National Epidemiology of Trauma and Posttraumatic Stress Disorder Project
This project aims to document the cross-national epidemiology of trauma exposure and post-traumatic stress disorder among countries that are part of the World Mental Health Survey Initiative.

Documenting Sexualized Violence in Syria Project
This project using Ushahidi crowd-sourcing technology to map sexualized violence in Syria.