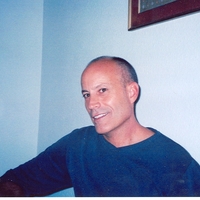 Buscher is the Senior Director for Programs at the Women's Refugee Commission and oversees the Commission's research work on refugee livelihoods, refugees with disabilities, LGBT refugees, refugee youth, gender and gender-based violence.
Prior to joining the Women's Refugee Commission in 2005, Buscher consulted with the United Nations High Commissioner for Refugees and wrote their handbook, Operational Protection in Camps and Settlements. He has been working in the refugee assistance field since 1988 in a variety of capacities including with Vietnamese boat people in the Philippines, with Haitian refugees interned at Guantanamo Bay, with displaced Kurds in Northern Iraq, with Bosnian refugees in Croatia and with Kosovars in Albania and in Kosovo.
He also led the International Catholic Migration Commission's $25 million international programs in 20 countries. Buscher has designed and implemented refugee assistance programs covering life saving services, refugee resettlement and reintegration, and economic recovery.
He has written numerous publications and presented at conferences around the world. Buscher has a Master's Degree in Social Work from the University of Utah and a Bachelors of Science degree from Iowa State University.