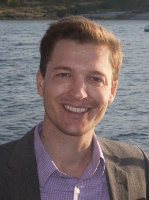 Tom Hill is an adjunct faculty member of SIPA and is a lecturer in the International Conflict Resolution specialization. His primary research interests are in the history of the international mediation of civil wars and the strategic theory of peacemaking.
He is the director of a track II mediation program, in partnership with the Peace and Reconciliation Section of the Royal Norwegian Foreign Ministry and the Conflict, Security and Development Research Group at King's College London (KCL). He is an Economic and Social Research Council scholar in the Department of War Studies, KCL, and is currently writing up his doctoral thesis on the evolution of civil war mediation strategy. He also works as a consultant for the United Nations' Department of Political Affairs and was recently the diplomatic advisor and mediation consultant for the diplomacy training program run by the Royal United Services Institute (RUSI) in London. In 2013 and 2014 he was an associate with Macro Advisory Partners (MAP), the corporate strategic advisory firm, serving as a multilateral strategist in its New York office and the lead analyst for client advisory work on the crisis in Syria and associated geopolitical developments. In 2012 he served as special assistant to Joint Special Envoy Kofi Annan on the United Nations-League of Arab States mediation mission for Syria, and again as a political officer with the successor mission of Lakhdar Brahimi. From 2009–2012 he assisted former UN Secretary-General Kofi Annan with his memoirs, Interventions: A Life in War and Peace. From 2007–2008 he was a strategic analyst at the United Kingdom Ministry of Defence, specializing in operations in Iraq and Afghanistan, counter-terrorism and future capability development, following which he continued to work as an independent consultant for the British government on peace support operations and counter-terrorism.
He has an MA with distinction in Conflict, Security and Development, an MRes with distinction in research methods, and a first class BA with joint honours in History and War Studies (all from KCL). In 2006 he was the winner of the Simon O'Dwyer-Russell prize for the top graduate in War Studies. He has published articles in the RUSI Journal, the RUSI Newsbrief and International Peacekeeping.