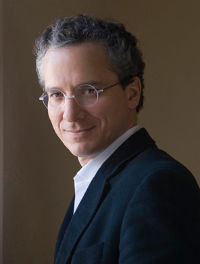 Scott Barrett is the Lenfest-Earth Institute Professor of Natural Resource Economics at SIPA and the Earth Institute. He was previously a professor at the Johns Hopkins University School of Advanced International Studies in Washington, DC, where he also directed the International Policy program. Before that, he was on the faculty of the London Business School. He has also been a visiting scholar at Yale.
Barrett's research focuses on transnational and global challenges, ranging from climate change to infectious diseases. He is the author of Environment and Statecraft: The Strategy of Environmental Treaty-Making, published in paperback by Oxford University Press in 2005. His most recent book, Why Cooperate? The Incentive to Supply Global Public Goods, also published by Oxford University Press, was published in paperback with a new afterword in 2010.
Barrett's research has been awarded the Resources for the Future Dissertation Prize and the Erik Kempe Award. He has advised a number of international organizations, including the United Nations, the World Bank, the OECD, the European Commission, and the International Task Force on Global Public Goods. He was previously a lead author of the Intergovernmental Panel on Climate Change and a member of the Academic Panel to the Department of Environment in the UK. Barrett is a research fellow with the Beijer Institute (Stockholm), CESifo (Munich), and the Kiel Institute of World Economics. He received his PhD in economics from the London School of Economics.