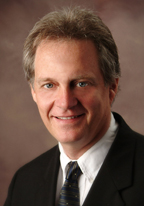 Rob Ferguson has been a practicing psychologist and executive coach for twenty years. He helps executives, managers, and entrepreneurs to influence and motivate others more effectively. He also helps high-achieving individuals handle stress, deal with difficult people, and enhance emotional intelligence. Rob also helps professionals make career decisions that focus on personal satisfaction and an improved quality of life.
Ferguson co-teaches a Summer Weekend Course with Professor Peter Coleman at the International Center for Cooperation and Conflict Resolution (ICCCR), Teachers College, Columbia University. The course, for Master's level and PhD students, is an organizational and social psychology course on leadership and conflict.
Practice
Coaching executives, managers and team leaders.
Conducting leadership development programs.
Facilitating strategic planning activities.
Developing individuals and teams toward their full potential.
Training and facilitating cross-functional business and project teams.