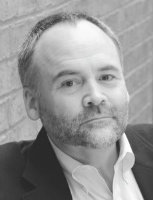 John W. Zinsser believes anyone facing a challenge at work or school, who wants help, should get it. That is why for nearly 25 years, he has supported Fortune 500 and global companies, governments, and private institutions to consider, implement, assess and improve conflict management capacity, especially through organizational ombuds programs. Whether as designer, analyst, Lecturer, or award winning ombuds, Zinsser continuously raises his voice for the capacity and value of properly executed organizational ombuds programs.
His international perspective built from years working outside the U.S. served when Pacifica developed the first ombuds program for a Japanese multi-national and advised Romania's largest company on the development of their ombuds program. Previously Pacifica facilitated the design and implementation of the first voluntary organizational ombuds program in the Fortune 500 in a decade, assuring excellent organizational participation and involvement. Pacifica also has executed the four largest evaluations of corporate ombuds ever undertaken. Zinsser designed and teaches both ombuds courses offered at Columbia University's Master of Science in Negotiation and Conflict Resolution.
Zinsser holds a Master's degree in Conflict Resolution from Antioch University and is a Cum Laude graduate of Kenyon College where he majored in Sociology.