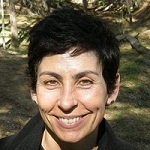 Bridget Regan has been part of the teaching faculty of the International Center for Cooperation and Conflict Resolution at Teachers College, Columbia University since 2006. She is also a Lecturer in the School of Continuing Education at Columbia University. She teaches courses at both TC and Columbia in negotiation and mediation theory and practice. In 2009, Bridget joined the faculty in the in the Kukin Program for Conflict Resolution at Benjamin N. Cardozo School of Law/Yeshiva University where she teaches Negotiation Theory & Skills to upper-level law students.
Ms. Regan is the former Director of the Simon Wiesenthal – New York Tolerance Center, the east-coast educational arm of the Museum of Tolerance. The New York Tolerance Center is a professional development, multimedia training facility that provides educators, law enforcement officials, government practitioners and corporate groups with interactive, experiential workshops, exhibits, and videos to explore the issues of prejudice, diversity, tolerance and cooperation in the workplace and community. From 1999 – 2006, Ms. Regan was the Director of the Brooklyn Law School Mediation Clinic and Adjunct Associate Professor of Clinical Law. From 1999 to 2003, Ms. Regan worked for the Center for Court Innovation in Manhattan as the Associate Director for National Technical Assistance. In her role at the Center, Ms. Regan was responsible for the planning, management and delivery of technical assistance and consulting services to jurisdictions around the nation planning problem-solving courts and community justice initiatives.
Ms. Regan has 15 years experience as a mediator, facilitator and workshop leader. She has completed numerous advanced trainings in conflict resolution, facilitative leadership, diversity training and coaching. A main focus of her consulting practice is training women how to use the power of collaborative negotiation to ask for what they want in their professional and personal lives. Her mediation practice focuses on workplace matters and divorce. Currently, Bridget is enrolled in a Post-Graduate Certificate Program in the Neuroscience of Leadership and is investigating how mindfulness practices enhance emotion regulation in conflict situations.
Ms. Regan is a certified mediation trainer for the New York State Unified Court System. She is a member of a number of lawyer and ADR associations.