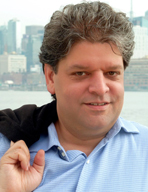 Aldo Civico is a leading peace-building strategist and a conflict resolution expert. He is the founder and the director of the International Institute for Peace at Rutgers University, Newark. An anthropologist, he is currently assistant professor in the Department of Sociology and Anthropology at Rutgers University. In Italy he is the author of La Scelta (Piemme, 1993), the intellectual biography of Ennio Pintacuda, the mastermind of the anti-Mafia social movement in Sicily. In Colombia he published Las Guerras de Doble Cero (Intermedio 2009) about the life of one of the mayor paramilitary leaders. Recently he authored the chapter Elusive Peace. The case of the ELN in Colombia for the edited book by I. William Zartman and Guy Oliver Faure Engaging Extremists (USIP June 2011). From July 2007 to July 2010 Civico served as the Director of the Center for International Conflict Resolution at Columbia University, where he remains an Associate Research Scholar. Civico is a member of the advisory board of the Advanced Consortium on Cooperation, Conflict and Complexity at The Earth Institute founded by Jeff Sachs. Civico holds a Ph.D in Anthropology from Columbia University and a "laurea" in Political Science from the University of Bologna, Italy. Besides Rutgers University, he teaches conflict resolution and peace building at Columbia University and at the University of Trento in Italy.
Research
Since 2001, Civico has been conducting extensive fieldwork in Colombia on issues related to internally displaced people, insurgency, counterinsurgency, DDR, and child soldiers. Between 2005 and 2008, he was a facilitator of the dialogue efforts between the Government of Colombia and the National Liberation Army (ELN) insurgency. In February 2010, Civico joined the Commission on Historical Memory, part of the Colombian National Commission for Reparation and Reconciliation. Civico has been widely quoted in the U.S. media on issues regarding conflict resolution and Colombia in particular. He has been interviewed by The New York Times, The Washington Post, Newsweek, Bloomberg, and The Christian Science Monitor. Civico has conducted fieldwork and conflict analysis in the Western Balkans, Mexico, and Colombia. He started his experience in public policy in the 1990s when he served as a policy adviser to and spokesperson of the anti-Mafia leader and mayor of Palermo Leoluca Orlando.

Practice
On peace building and conflict resolution, he has been a consultant to United Nations Development Program (UNDP) and the United States Agency for International Development (USAID). Civico has served in the Western Hemisphere foreign policy advisory group to the Barack Obama for President Campaign and to the Hillary Clinton for President Campaign. Civico has been an informal adviser to the president of the European Commission Romano Prodi and to the Colombian rock star Juanes and his philanthropic foundation Mi Sangre. Civico is a speaker at international conferences and gives briefings to private companies in Latin America on urban security, conflict resolution and peace building. He has designed and facilitated workshops in conflict resolution in highly volatile and violent contexts such as Colombia and Haiti.