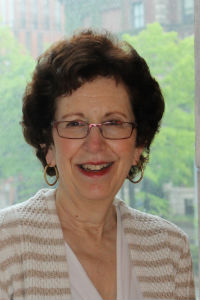 Claudia E. Cohen is a Senior Lecturer in the Social-Organizational Program at Teachers College and was Associate Director of the MD-ICCCR from 2008 to 2015. As a scholar-practitioner of conflict studies, her career has combined research, practice and teaching in a range of settings. Her most recent publications include a chapter in the upcoming 3rd edition of the Handbook of Conflict Resolution (Deutsch, Coleman & Marcus) on the PAR work on preventing destructive conflict with formerly incarcerated individuals (with Neshkes, Pryce-Screen, Hernandez, Linder and Doherty-Baker) and an article on mediator style and self and other perception perceptions of efficacy in the Conflict Resolution Quarterly (with Kressel, Butts and Reich), also summarized in Negotiation Journal.
Dr. Cohen was previously on faculty at Rutgers University and at Stevens Institute of Technology, teaching both undergraduate and graduate courses in psychology, conflict resolution, emotional intelligence, leadership and organizational change.
Research
Dr. Cohen's current research interests include: strategies for preventing destructive conflict using a Participatory Action Research (PAR) paradigm with formerly incarcerated men and women; participatory case studies of conflict resolution systems in collaborative environments; the use of narrative to create qualitative models of conflict engagement and the impact of reflective practices on mediator efficacy.