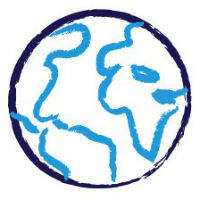 The Morton Deutsch International Center for Cooperation and Conflict Resolution (MD-ICCCR) is an innovative center committed to developing knowledge and practice to promote constructive conflict resolution, effective cooperation, and social justice. We partner with individuals, groups, organizations, and communities to create tools and environments through which conflicts can be resolved constructively and just and peaceful relationships can thrive. We work with sensitivity to cultural differences and emphasize the links between theory, research, and practice. While many conflict resolution centers provide training and consulting, our practice is rooted in our own original, leading-edge scholarship.
Theory and Research
Building on the theoretical legacies of Kurt Lewin and Morton Deutsch, we conduct basic and applied research on theory related to conflict, justice, cooperation, and systemic change.
We work to bridge the gap between theory and practice in these areas.
Education
We educate future leaders who will further the development of theory and practice in the interrelated areas of conflict resolution, cooperation, and social justice with the ultimate goal of understanding and supporting sustainable peace.
We seek to increase public awareness of constructive methods for conflict prevention and resolution, of the many forms of oppression, and of strategies for overcoming social injustice in families, organizations, and communities worldwide and for fostering sustainable peace.
Practice
We work with educational, non-profit, corporate, and governmental organizations to provide culturally sensitive and locally relevant services related to conflict, violence, justice, cooperation, and social change.
We seek to broaden and enhance our international collaborative network.